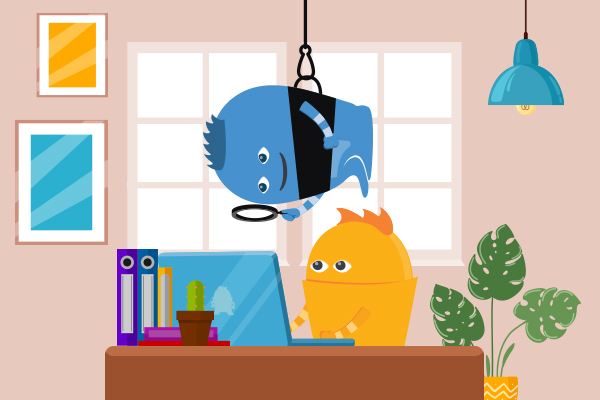 How to keep your confidentiality in applications and websites?
January 12, 2022
Online confidentiality is a matter we tend to overlook. Even though regulations help by demanding privacy policy documents, we still may feel concerned. What do you know about your personal data and its use? Here is what you should know about online confidentiality and privacy.
The concept of confidentiality is not what it used to be. Nowadays, most people use social media, and everybody is exposed to a certain degree. In our personal lives, we share extremely private information with our doctors and therapists; we know we can rely on their discretion, and we are able to choose what to expose and what to withhold. When we go online, however, we are not as conscious of our self-disclosure as perhaps we should. We share information without thinking about the consequences or about who will see it. We chat and share personal things on social media with people we hardly know.
Our Data
Every website we visit collects traffic data about its users, including us. We actively join mailing lists and subscribe to different websites in order to receive content and marketing information. Whether we know it or not, we give out data about ourselves every time we go online. Our IP address is used for monitoring traffic data, while our personal information remains anonymous.
Customized online services require personal and even sensitive information, which we willingly provide. It includes all contact information: name, address, phone number, date of birth, identity or passport number, and credit card details. Ironically, some personal information is used for authentication before allowing any action.

Privacy and regulations
The tricky thing about your online data is the limited control you actually have over it, especially with social media, AI-based chatbots, and voice assistants using your actions to learn more about you. This is how they customize their services and personalize marketing materials. Keeping your privacy is now more challenging than ever, and this is where the regulations come in. The latest GDPR ruling has given some power to us – the users. Websites still collect our information, but now online service providers are committed to transparency. Before you sign up for an online service, you are asked to read their privacy policy before giving your consent. The privacy policy explains what kind of data is collected, how it is used, which third-party companies have access to it, and to what extent. But do we really read those privacy policy documents?
Confidentiality & CommReady
We always encourage CommReady's users to read our privacy policy document and email us at info@commready.com with any questions you have. As we want to meet your expectations, we understand the importance of keeping your confidentiality and the right to have all the information you want about your privacy in the app. CommReady's chatbot isn't based on artificial intelligence or machine learning, as we want you to enjoy a safe and meaningful experience.
Comments are closed.